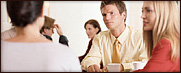 A Good Oklahoma Attorney will evaluate your case and determine what is the best plan of action. Even, if this means referring you to another attorney who can better serve you. When such a referral is made, it shows that the attorney is looking at your best interests rather than at an opportunity to bill you.

At the Law Firm of Marco Palumbo & Associates, we want you to be assured that "your best interest is always our number one priority".


Unsurpassed Quality of Professional Service
The Oklahoma Attorneys at The Law Firm of Marco Palumbo & Associates are known for their outstanding quality of service across a wide range of legal practice areas. Contact us today, for a FREE confidential case review.

Area of Service
We are licensed to practice in all state and federal courts within the State of Oklahoma. Our law practice extends throughout the entire state.



Confidential Case Review - 24 Hour Legal Service
Phone: 405 708-7233

Our Areas of Legal Service

Click a link below to learn more.